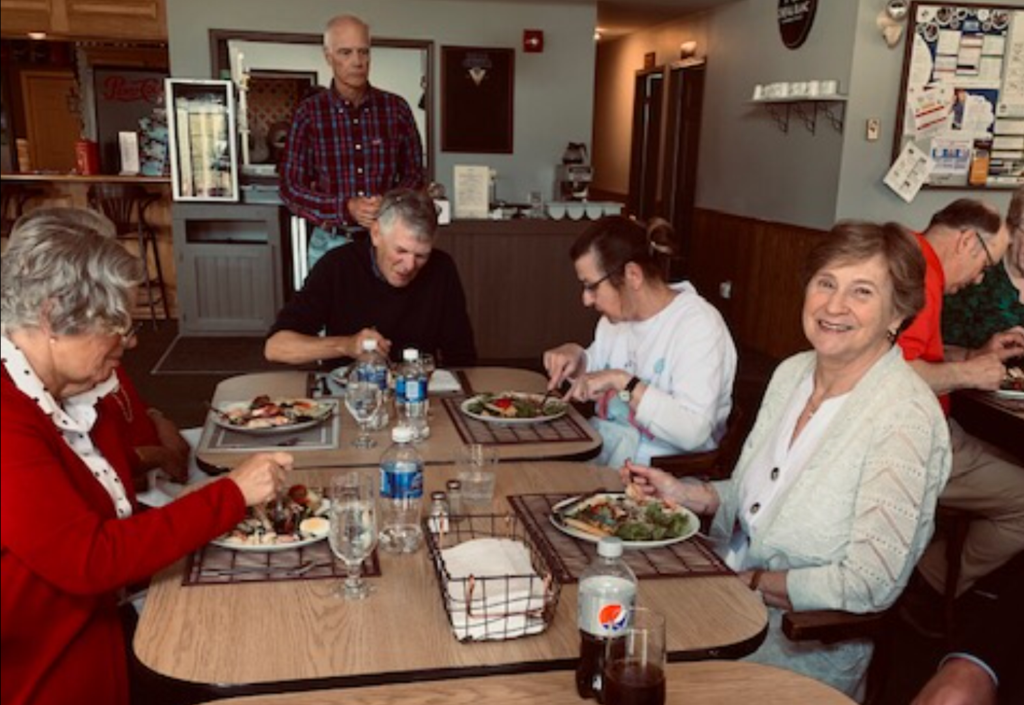 After a busy year of fellowship, discussion, prayer and service, Grace Ladies and Men's Breakfast met together one last time before the summer break at the North Hatley Golf Club. Everyone enjoyed a few good laughs, lots of talk and a delicious lunch.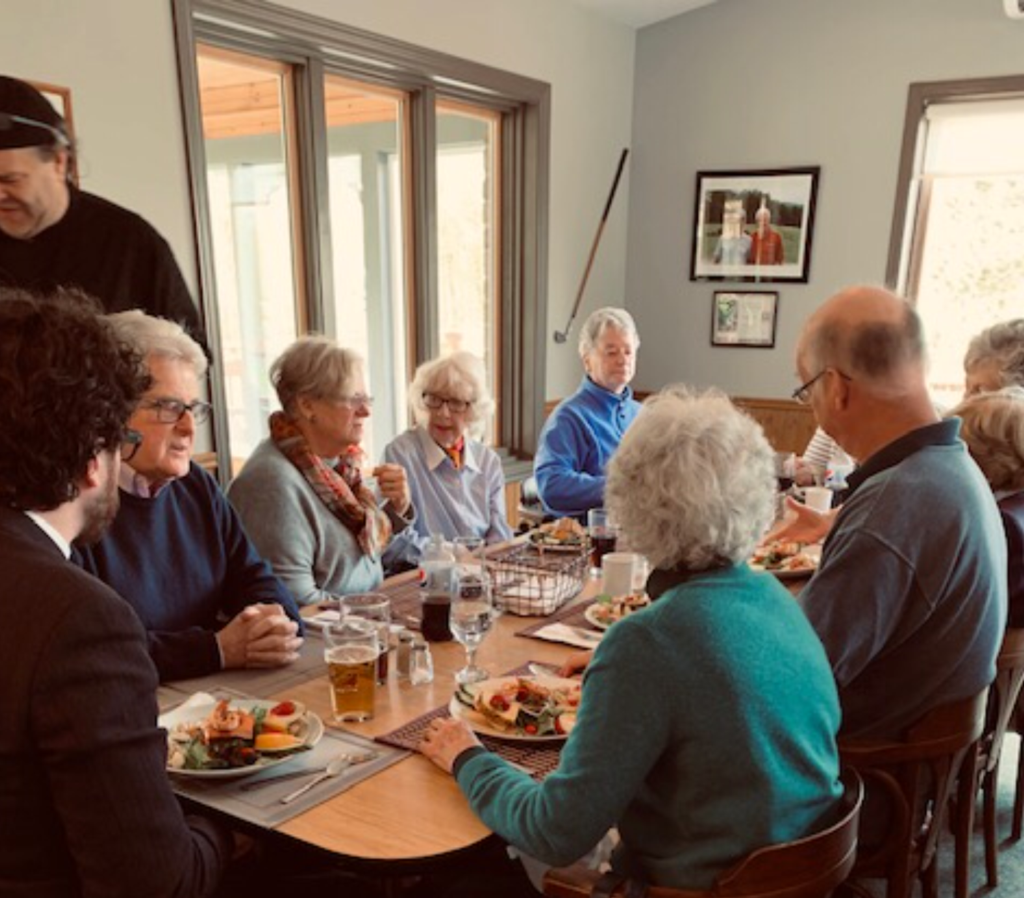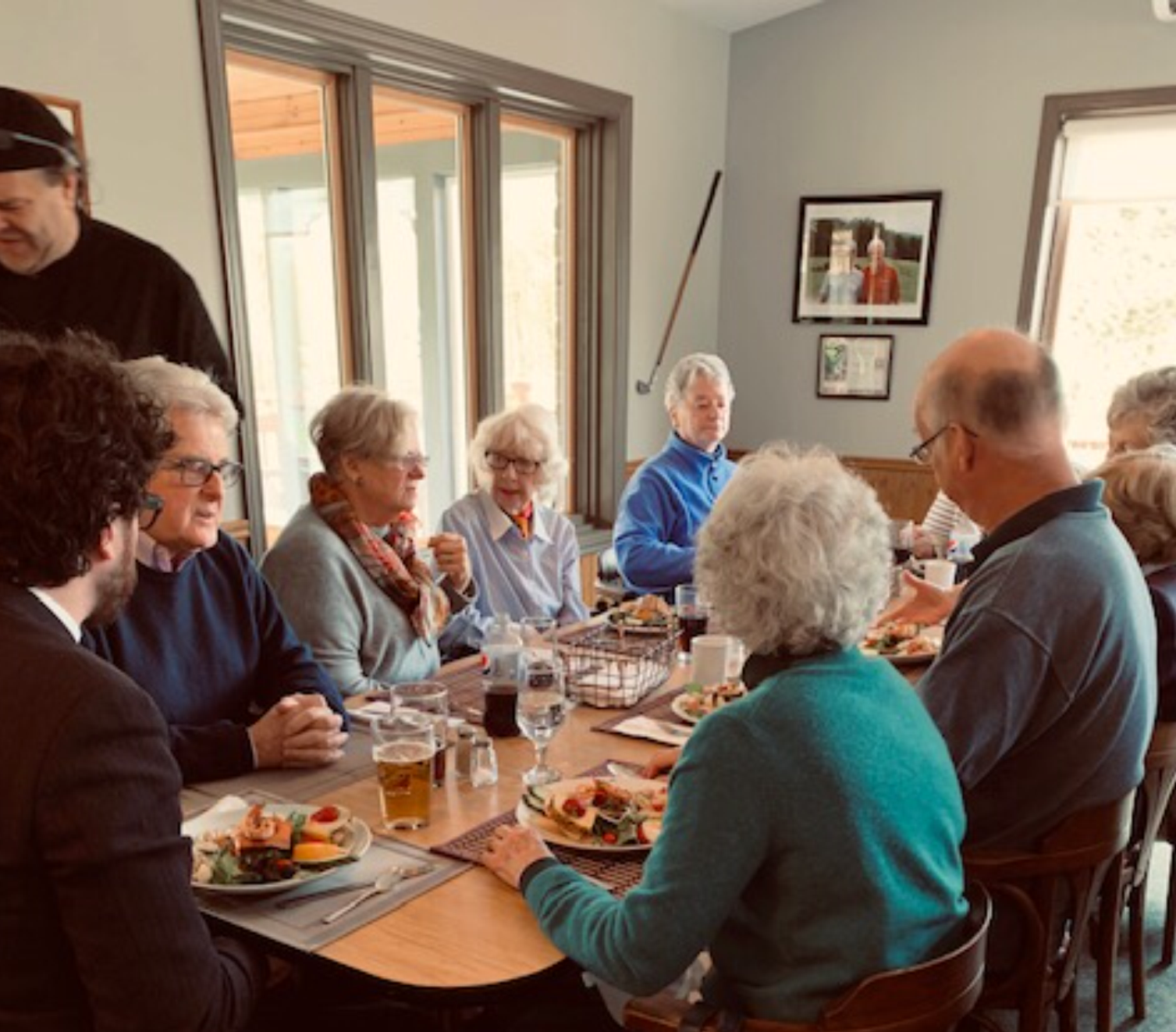 "Let us not give up meeting together…but let us encourage one another." Hebrews 10:25

Both groups will resume meeting in the fall – Grace Ladies at 10:00 Tuesday mornings and Men's Breakfast at 7:30 Thursday mornings. Everyone is welcome to attend!